NSRCEL Start-up: Anahata United Efforts Foundation -Towards an inclusive future
Mentored under the General Incubation program of NSRCEL, United Efforts currently works with 3000 students of Grades 8-10, across nine government schools, in Bangalore
Anahata United Efforts is a non-profit start-up launched from NSRCEL in 2018. The vision of the start-up is that every student, despite their socio-economic situation, has potential and it is in the larger interest of the country to support and nurture this talent. The start-up focuses on high school students of government schools and through their own Discover-Reinforce-Support (DRS) model of career exposure and guidance, they support students to pursue careers of their choice and develop a mindset of becoming professionals.
United Efforts currently works with 3000 students of 8th, 9th and 10th grades across nine government schools in Bangalore.
United Efforts is the result of the Founder Meenakshi Gairola's learning from 13-year-old Lakish studying in the 8th standard and his friends, who said, "We do not have a future!" They expressed how their poverty and lack of guidance from elders would be an impediment in leveraging their education and potential. With 10 years of experience in the corporate sector and five years of experience in the social sector, Meenakshi and her team are working to ensure Lakish and his peers do have a future, that leverages their education and potential.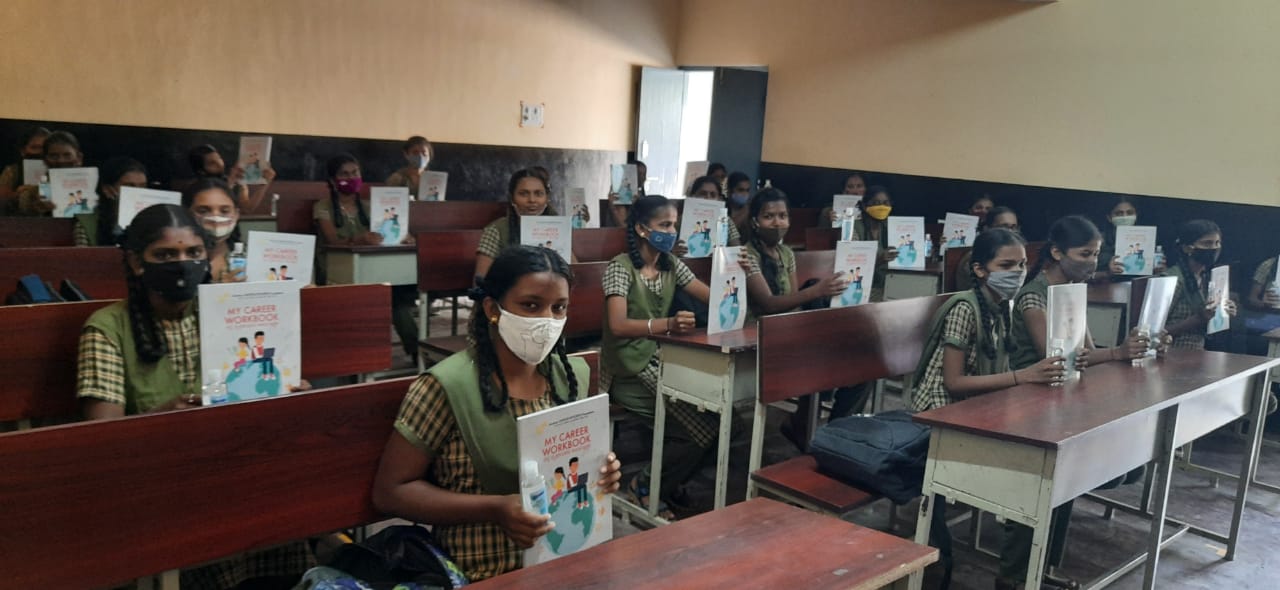 Meenakshi says the mentorship from NSRCEL has been of immense value. "At an idea stage when we came to NSRCEL, the number of experienced mentors, professors, and co-start-ups with whom we could brainstorm the idea, was just amazing. At the launch stage, they gave our concept a critical hearing and critiqued it to bring out the best model for our students. It was truly a great moment for us when our students, who are interested in building a career in the education sector, visited IIM Bangalore and interacted with the students, staff and faculty of the institute."