NSRCEL Startup: Hapchi
From safe childhood to secure future…
NSRCEL-incubated start-up Hapchi aims to build a safe childhood for every child by accompanying children along their transformational journey through all the years of pedagogy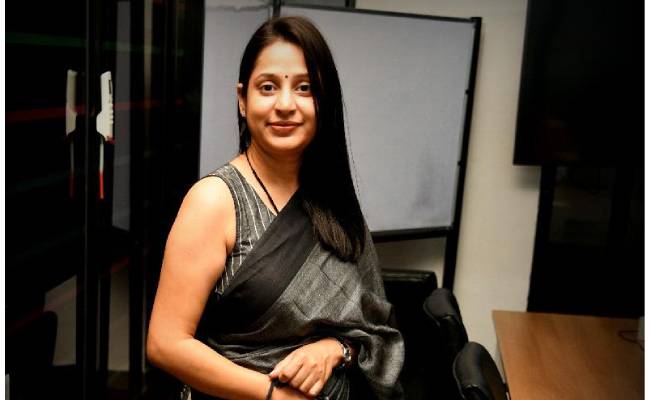 Hapchi is a body safety and skill development organization that aims to empower children from an early age. The firm's age-appropriate, structured, step-by-step holistic program is designed for children aged between three and sixteen years, to help them develop skills such as assertiveness, resilience, persistence and emotional regulation. This in turn will help the children cope with and handle issues such as threats of abuse, bullying, cybercrime and mental health concerns, with the involvement of parents and schools.
The Hapchi team works at the grassroots level with children as the primary focus and collaborates with all stakeholders in the child's educational ecosystem through a multi-faceted, community-based approach.
The Hapchi vision is to build 'A Happy, Healthy & Safe Childhood for Every Child' and they do so by accompanying children along their transformational journey through all the years of pedagogy.
The founder of NSRCEL-incubated start-up Hapchi Dr. Kanika Sharma, is a mompreneur with a vision to build a safe childhood for every child. She holds a degree in Medicine and Master's in Healthcare, but her compassion for children led her to become a children's book author and trainer. She has trained thousands of children through Hapchi's sessions and webinars and has conducted sessions for renowned schools too. She strives to expand her services globally and incorporate them into existing curricula, in order to introduce safety skills and holistic development into the framework of the educational system.
Dr. Kanika Sharma says her association with IIMB's NSRCEL has been an incredible journey filled with new learnings, opportunities and networking – from MOOC through incubation. "It has taught me the art of entrepreneurship, and provided me with invaluable support, guidance and inspiration from the mentors and peers."
Detailing her key learnings and takeaways from NSPCEL, she said: "A journey that started with an idea has evolved into a meaningful venture over due course of time through various steps like idea validation, structured customer research, a better understanding of the problem to customizable product development, proof of concept and early traction. Moreover, valuable learnings through multiple mentoring sessions have aided me in developing and implementing GTM strategies, as well as understanding and presenting my business plans in simple and effective ways."
"I also gained invaluable insights on marketing, sales, product development, competitive analysis, revenue models, business models, and much more from several sessions led by founders, mentors and entrepreneurs. I gained a deeper understanding of entrepreneurship through hand-holding and step-by-step progression towards building a successful venture. None of these would have been possible without the NSRCEL team which has been immensely supportive and approachable throughout the journey."