Snippets
Apurva Purohit, PGP 1989, has been named as one of the Top 20 Voices in India by LinkedIn.
LinkedIn News has unveiled its 5th annual Top Voices list in India, a collection of 20 local experts driving today's professional conversation. From how to withstand crises to what it takes to ace your resume, these members are helping us parse today's changing world of work, navigate our industries and find balance through it all.
We wish you many congratulations.
Please click here for more info.
---
A book titled FUTURE OF COAL IN INDIA co-authored by Anurag Sehgal, PGPPM 2015, has been featured as one of the top energy policy books in 2020. The book is co-authored by Prof Tongia and Puneet Kamboj.
We wish you hearty congratulations.
---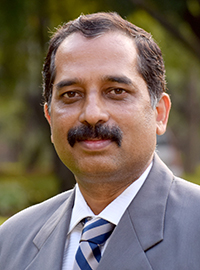 Professor G Shainesh has penned a very interesting article on how managers can transition quickly into leadership space, in this digital age. The article was published by BusinessLine on Campus and makes for a riveting read.
Abstract:
he pandemic and enforced social distancing is a difficult time for all managers. It has an enormous impact on learning and development while they try to balance the demands of home and work. How do you maintain your learning journey and advance your leadership skills while working from home? Opportunities for high performers are opening up in companies and it is important to be ready to grab these opportunities as they arise.
Leadership roles now demand a wider spectrum of capabilities including business acumen, broader functional knowledge, and stronger alignment with organisational values. This transformation in business landscape will potentially enable and inspire more managers to assume leadership roles much earlier in their career. This surge in opportunities for leadership roles calls for new approaches to groom employees with high potential into leaders.
Please click here to read more..
---
Sangeet Paul Choudary, PGP 2006, has been researching and tracking with the Brookings Institution to analyze the US-China conflict from the lens of technology competition and platform strategy.
The first part of this study is available at link here..