NSRCEL Start-up: SAPIENTURY
MAKING QUALITY EDUCATION ACCESSIBLE TO ENGINEERING STUDENTS AT AFFORDABLE PRICES
Founded by Komala Chenna and Kushal, the firm aims to nurture engineering mindset in students, thereby enabling every individual to evolve as a truly incredible engineer instead of ending up as just a degree-holder by offering experiential learning courses and application-based projects coupled with D-I-Y kits for hands-on experience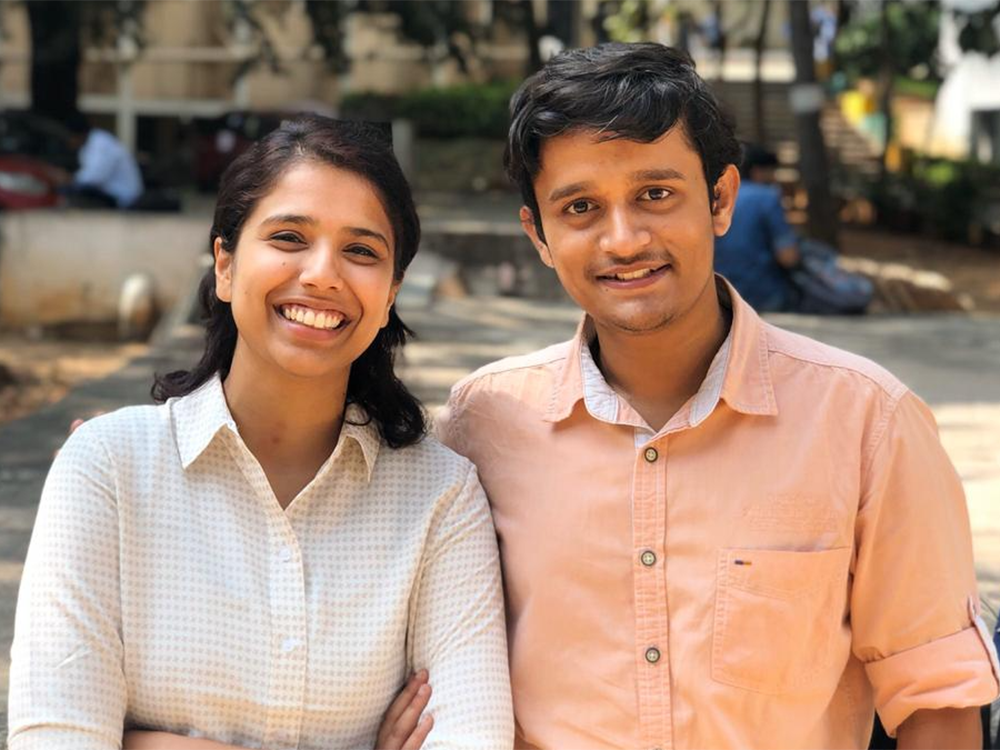 The start-up Sapientury aims to reinvent teaching-learning processes for engineering education in India. They offer experiential learning courses and application-based projects coupled with D-I-Y kits for hands-on experience. The education delivery happens at the intersection of industry requirements, academic curriculum and student learning preferences. The firm's objective is to create an everlasting impact by iteratively building and nurturing an engineering mindset in students, thereby enabling every individual to evolve as a truly incredible engineer, instead of ending up as just a degree-holder.
Komala Chenna, a 21-year-old student-turned entrepreneur, is the Co-founder & COO of Sapientury. She is an AMEP graduate from the University of Wisconsin-Madison.
On Engineer's Day 2018, Komala and her partner Kushal co-founded The Vimana, a non-profit organization to offer multidisciplinary outcome-based engineering projects to engineering students across Bengaluru. While working closely with over 100 students and many industry professionals, they impacted close to 1000 students from more than 15 universities, with their entrepreneurial foundation.
With a mission to make quality education accessible to all engineering students at affordable prices, they founded Sapientury in November 2020, being incubated by IIM Bangalore's Women Start-Up Programme (WSP). Komala and Kushal were also selected as among the Top 50 inspiring student entrepreneurs of India by Startup-India this January. Komala believes that Sapientury will soon start engineering the future engineers of India.
Komala and Kushal admit that securing a spot at NSRCEL was very competitive and challenging. "Even during the pre-incubation period, we had to always stay on our toes and expect the unexpected. Once we did get incubated, the experience became a complete game-changer in our entrepreneurial journey. The NSRCEL team deeply understands the needs of the start-ups under their wing and offers the best support through hosting events, founder meets, mentoring, and offering credits from their start-up kit."
Talking about their takeaways from NSRCEL, the entrepreneurs say, "Every session by NSRCEL has been like a RedBull to us! They keep giving us wings to fly. Our favorite part of NSRCEL has been its hyperactive start-up community that keeps us supercharged even during these tough pandemic days. The community of women has been very close and supportive, disregarding completely that they are competitors throughout the journey for the funding and support! We hope no matter where we go, we continue to have the support of NSRCEL and the amazing community of women!"
Please visit Sapientury to know more..