NSRCEL Startup: Kattoos
Made from natural materials like clay, sticks and stones, products from Kattoos, a start-up incubated under WSP 3.0 at NSRCEL, seek to redefine the hobby space
"Kattoos, a pioneering startup nurtured under the Women Start-up Program (WSP) at IIM Bangalore's NSRCEL, is on a mission to empower women from rural areas. Their focus is to offer a diverse range of eco-friendly do-it-yourself (DIY) hobby resources that cater to enthusiasts of all ages. Crafted using natural materials such as clay, sticks, and stones, Kattoos' products are not just creative outlets but also champions of sustainability, aiming to reduce carbon footprints.
The journey of Kattoos began with the launch of their first product, miniature terracotta bricks, back in November 2019. These bricks are available in five unique shapes and possess the remarkable quality of reusability. Currently, Kattoos boasts an impressive selection of 18 variants of these terracotta bricks, accessible through eight different platforms, including popular platforms like Amazon. The versatility of this product knows no bounds – it can be used to construct 3D models, enhance terrariums, create architectural prototypes, or craft stunning wall art pieces."
This revision provides a detailed yet concise description of Kattoos' innovative approach and their product offerings.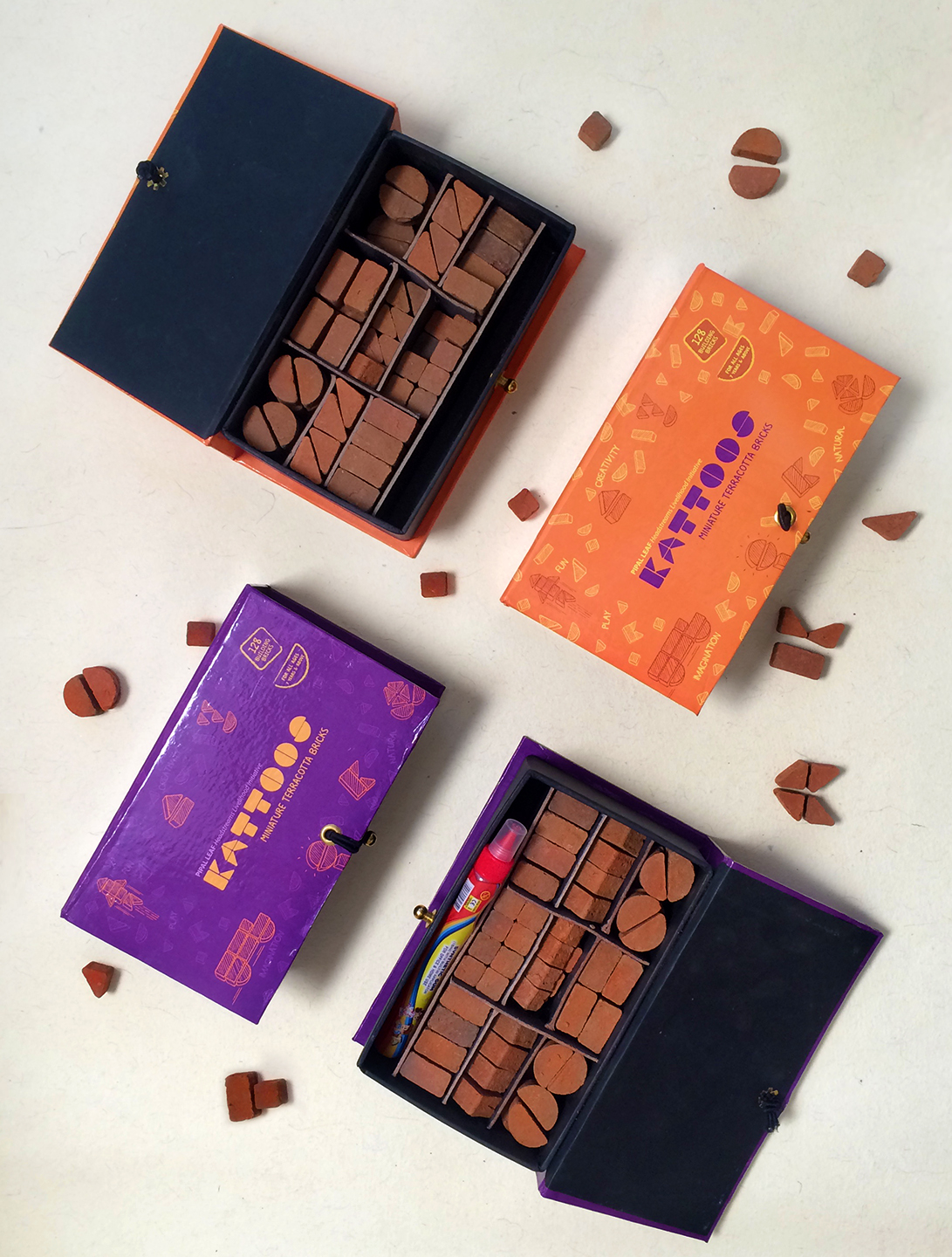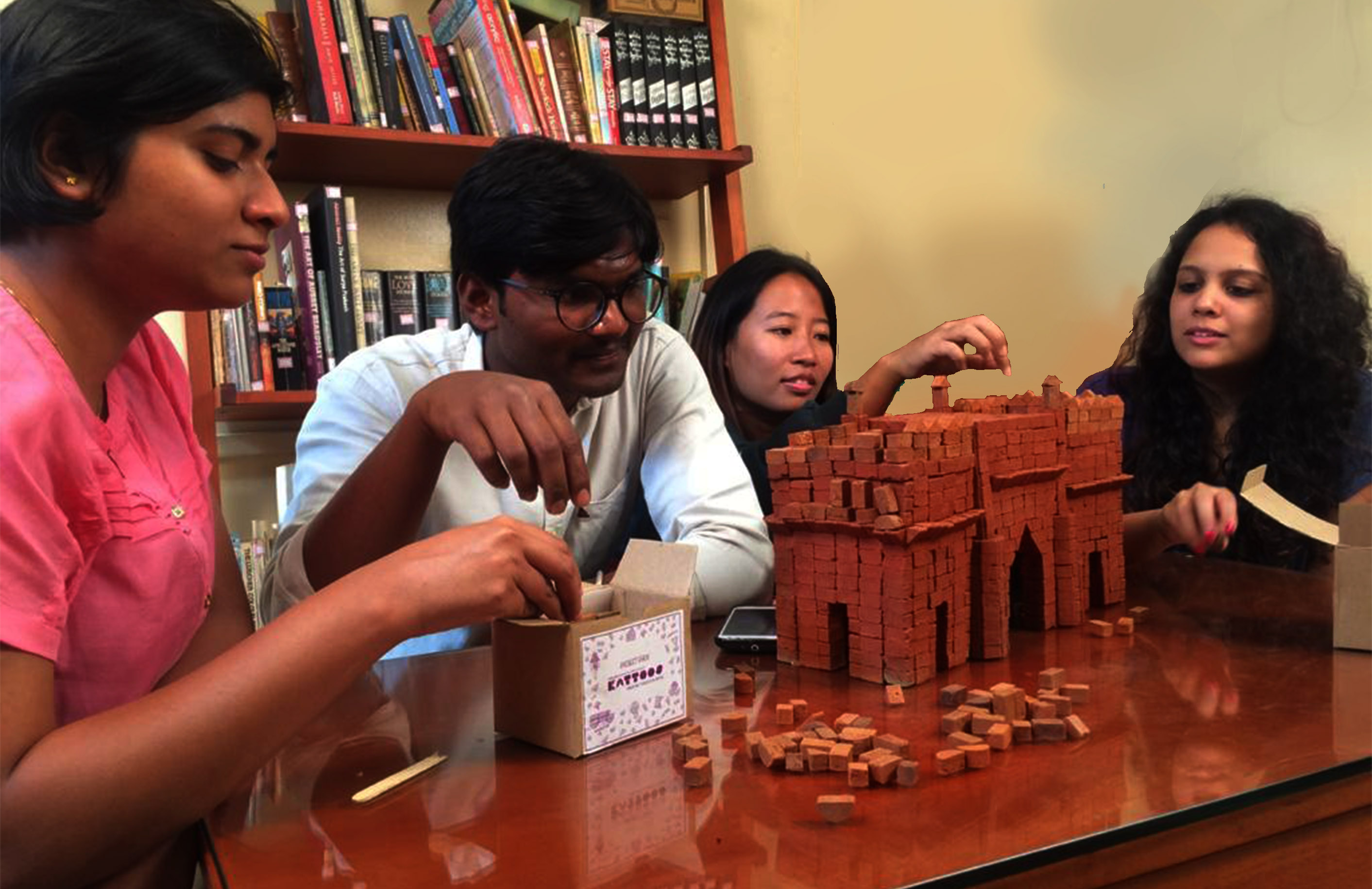 Kattoos, founded by Tanishka Manoj, Selena George, and Dr. Naveen Thomas, attributes their remarkable growth to their participation in WSP 3.0 at NSRCEL. Their journey has been marked by significant milestones: in January 2021, they expanded their operations with the establishment of a second production center, and they're now gearing up for the launch of a third center in Doddamalle village, slated to commence operations in September. Their product range has also seen a remarkable transformation, growing from just three items to an impressive portfolio of 22 unique offerings.
In February 2021, Kattoos responded to market demands by introducing three compact, affordable kits designed for fast-moving sales. They further expanded their catalog in August 2021 with the introduction of two new wall art products as part of the India Series, specifically targeting environmentally-conscious adult craft enthusiasts. Notably, Kattoos achieved a significant milestone in February 2021 by surpassing the 1000-box sales mark.
Kattoos' commitment to efficiency is evident in their streamlined operations, which now include automated sales and stock inventory management. They have also expanded their online presence by onboarding five new online vendors.
Thanks to the support from the WSP funds, Kattoos was able to enlist the expertise of a brand specialist who has revamped their online presence with a new landing page, a comprehensive brand book, and a compelling marketing video. Additionally, mentors at NSRCEL have been instrumental in guiding Kattoos through customer mapping workshops.
For more detailed information about Kattoos and their journey, we invite you to visit their website.