Shinzo Abe: A central figure in India-Japan ties – Prof. N Ravi
Former Senior Fellow at Centre for Public Policy and faculty member at IIMB, Prof. N Ravi writes about how Abe Shinzo's leadership transformed Japan's relationship with India, in the context of his sudden and tragic demise
In the demise of former Prime Minister of Japan Abe Shinzo, under tragic circumstances, India has lost an extremely valuable friend. His paradigm for Japan's role in this century and India's place in that frame has been farsighted.
Belonging to an elite politcal dynasty, Prime Minister Abe was the son of Shintaro Abe, onetime Foreign Minister of Japan and also the grandson of post-war PM Nobosuke Kishi who finalized a new security agreement with the USA, in 1960.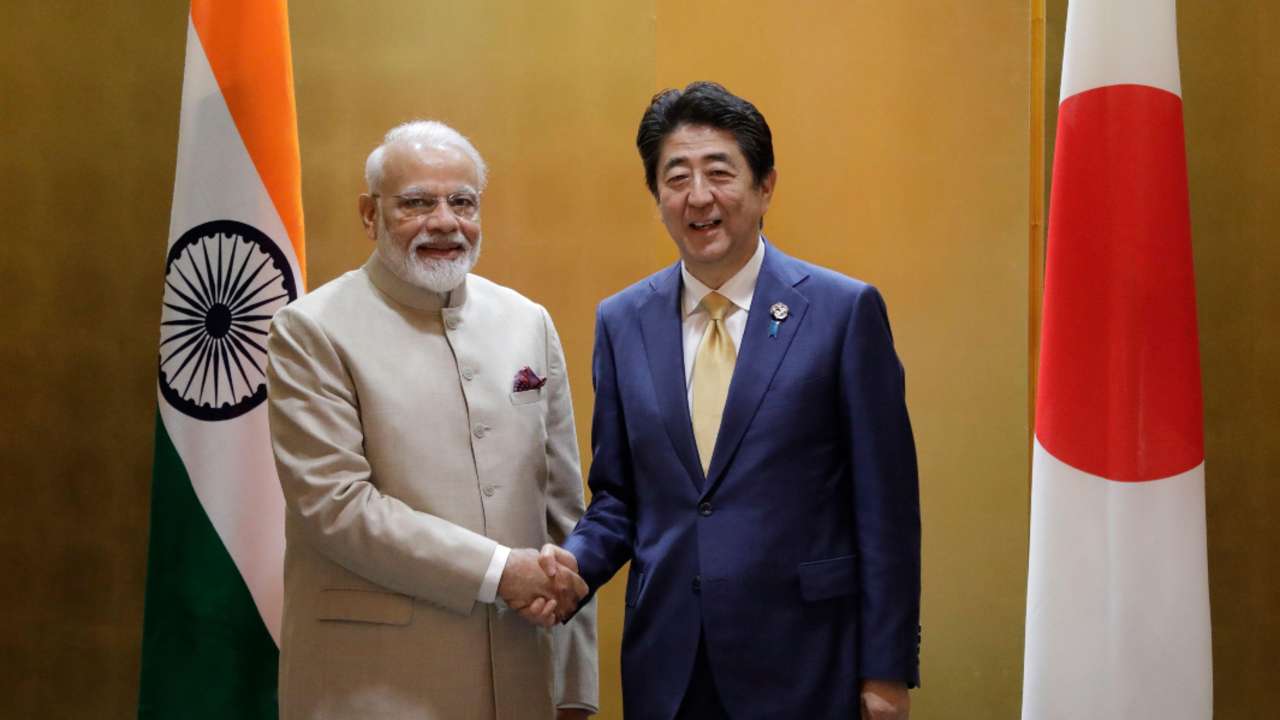 Prime Minister Abe attained his position at a very young age of 52 (in September 2006) – a record of sorts in Japanese politics. However, he stepped down soon in 2007 due to health reasons. After recovery in 2012, he became PM again and established the record of ruling uniterrupted for eight long years – before stepping down again abruptly for the same health reasons.
During his uninterrupted tenure, PM Abe was able to alter Japan's defence posture and set the debate rolling on modifying Article 9 of the Japanese Constitution. He was able to ensure that Japan and the Japanese need no longer be diffident talking about defending the nation themselves. On the trade front, PM Abe was able to display his adroitness by keeping the TPP alive in another form, despite the withdrawal of the US from the original agreement.
His comeback in 2012 particularly saw efforts to lift the economy, commonly called 'Abenomics'. It comprised a hard-nosed stimulus and monetary easing. Simultaneously, the unique theme of his domestic agenda was 'womenomics' – an acceptance that the role of Japan's female labour force had been sacrificed for generations – and therefore needed support.
His time in power saw him visit India four times – in 2007, 2014 (as Chief Guest at the Republic Day celebrations), 2015 and 2017. This frequent contact clearly revealed the special place India occupied in his scheme of things.
In 2007, Abe addressed the Indian Parliament and referred to the confluence of the Indian and Pacific Oceans. From his perspective, this was a much-needed enlargement and the oceanic confluence brought India into Japan's wider Asian horizon. This heralded the modern-day Indo-Pacific concept, which by 2012, drew greater attention due to China's aggressive actions in the South and East China Seas. By 2015, PM Abe revived and revitalized the concept of QUAD among Japan, India, Australia and the US, and imparted a vibrancy to it that resonates to this day.
Abe's time as PM saw Japan becoming India's most dependable economic partner. The Shinkansen project, connecting Ahmedabad and Mumbai, symbolized Japan's long-term view of India as part of its regional partnerships. India became the largest recipient of Japanese ODA (Official Development Assistance), which rose to about $4 billion per annum.
It was during the 2017 visit to India that PM Abe and PM Modi were to jointly and virtually inaugurate the India-Japan Study Centre at IIM Bangalore. However, that could not take place owing to scheduling constraints. It is but a reflection of the closeness of India-Japan relations that in 2018, PM Abe enabled the inauguration to be done by his Minister for Economy, Trade and Industry Hiroshige Seko, in person, at the IIM Bangalore campus.
In 2021, the Padma Vibhushan was conferred on Abe, an honor that aptly sums up PM Abe's contributions to India-Japan friendship. A visionary friend of India has been lost, but we can be confident that the momentum imparted by PM Abe will carry us to newer horizons.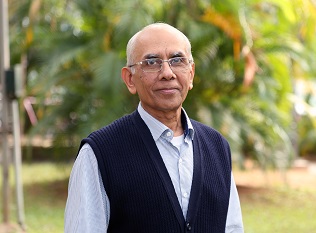 Prof. N Ravi joined the Indian Foreign Service in July 1973 and retired as Secretary in the Ministry of External Affairs, in December 2009.
His assignments have covered political, economic and trade/commerce functions, in the Ministries of External Affairs, Finance and Commerce. His postings abroad have covered Belgrade, Tokyo (on two occasions), Thimphu, Moscow, Munich and as Ambassador of India to Vietnam.
N Ravi was a Senior Fellow at the Centre for Public Policy (CPP) and a faculty member at IIM Bangalore. An alumnus of IIMB, he graduated in April 1982, receiving the Chairman's Gold Medal for Best All-Round Performance.