Snippets
Treebo Hotels closes $16M in Series D round led by Accor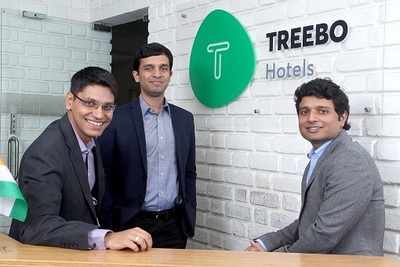 Bengaluru-based budget hotel chain Treebo Hotels has raised INR 118 Cr ($16 Mn) in a fresh series D funding round which will provide the startup with much-needed cash infusion as the travel and hospitality industry slowly recovers from the impact of a global pandemic.
Commenting on the new fundraise, Sidharth Gupta, co-founder, Treebo said that the startup will use the funding to expand its SaaS solution Hotel Superhero, and expanding its presence in green shoots markets such as Goa, Udaipur, Coorg, Chikmagalur, Shimla, Manali and other leisure markets where travel is seeing some recovery.
---
Kredivo Closes an Additional US$100m Debt Facility with Victory Park Capital, Expanding the Total Facility to US$200m
Kredivo, co-founded by Umang Rustagi, closes an additional US$100 million debt facility with Victory Park Capital, expanding the total facility to US$200 million. This transaction represents one of the largest transactions for unsecured lending in Indonesia, and for Kredivo, it is the company's largest loan facility.
Kredivo is a product of FinAccel and provides an app-based platform for purchase financing. Kredivo users can buy now and pay later with one of the country's lowest interest rates amongst digital credit providers.
Umang Rustagi, CEO of Kredivo, pursued his MBA from IIM Bangalore batch of 2011 and worked in McKinsey & Company before co-founding FinAccel.
---
Bombay Shaving Company appoints Siddha Jain as business head, women division
Bombay Shaving Company has appointed Siddha Jain, an alumna of the Indian Institute of Management, Bangalore to lead the women's beauty and personal care business for the brand.
She joins the company from Bain & Co., after serving the technology and consumer goods businesses for 5 years. She completed her MBA with the 2016 batch in the Postgraduate Program in Management, IIM Bangalore.
---
SaaS Startup Rocketlane Raises Funding From Matrix Partners, Nexus Ventures
SaaS Startup Rocketlane, co-founded by IIMB Alumnus Srikrishnan Ganesan along with his partners from the last venture Vignesh Girishankar and Deepak Bala, has raised $3 Mn in seed round funding from Matrix Partners India and Nexus Ventures Partners. Rocketlane is the trio's second venture after their chat business Konotor was acquired by Freshworks in 2015.
Srikrishnan Ganesan, CEO of Rocketlane, is a Computer Science graduate from Anna University, and completed his MBA from IIM Bangalore in 2007.
---
How Digital Learning is Democratizing Education
Special Address: Prof. Vasanthi Srinivasan, Chairperson, Digital Learning & Professor, OB & HRM, IIM Bangalore
Key highlights:
– Self-evaluation is as crucial as learning.
– Digital education has to be accessible, affordable and inclusive for all.
– The space for training on digital platforms is infinite.
– Democratising the learning should be a 'social process'.
– India should invest in social learning communities.
Please click here to access the video link..
Source: Indian Express Group
---
LonePack Buddy founded by IIMB Student selected by Youth Co:lab for incubation
LonePack Buddy, an initiative by LonePack a mental health non-profit co-founded by our second-year MBA student, Naveen H, has been selected to be incubated by Youth Co:lab, an initiative of the UNDP and NitiAayog.
LonePack Buddy was selected among 100s of other youth-led initiatives working on promoting LGBTQI+ livelihoods, and mitigating gender-based violence. 🏳️‍🌈
LonePack Buddy is an online peer support platform for people who need a non-judgemental safe space. They aim to make LonePack Buddy an ally for India's LGBTQIA+ community.
---
IIMB Alumni Association Summer Program for Children
It was an exciting summer at IIMB, as a summer program was rolled out for children from May 24th to June 3rd, 2021. This event was exclusive to children of IIMB alumni. The program was divided into two age groups Group A – 8 to 12 and Group B – 13 to 17.
Topics covered were – Potterology conducted by Ananthi & Team, Emotions Management by Pooja Chopra (PGP 2003), In ContRole with the Role-Play by Dr. Rajashree(MPWE 2009) & Team and Oratory Skills & Confidence Building by Prof. Rakesh Godhwani (PGSEM 2004) & team.
Max of 12 participants was accepted in a group. The sessions were thoroughly enjoyed by the children and were received positively by the parents.
---
Alumni Batch Interactions at IIMB
Alumni Batch Representatives of PGP batch of 1985 met virtually with Prof Rishikesha T Krishnan (Director IIMB), Prof Kumar (Dean Alumni Development), Mr. S Parthasarathy (Head Alumni Relations) and Mr. K Suresh (Head Development).
Prof Rishikesh addressed the gathering and updated the members of alumni on the various initiatives, happenings, developments and the road map ahead at the institute. Alumni members were requested to share their valuable inputs and suggestions for further improvement based on their journey, learnings and experiences.