Snippets
Billdesk co-founded by alum Karthik Ganapathy acquired by PayU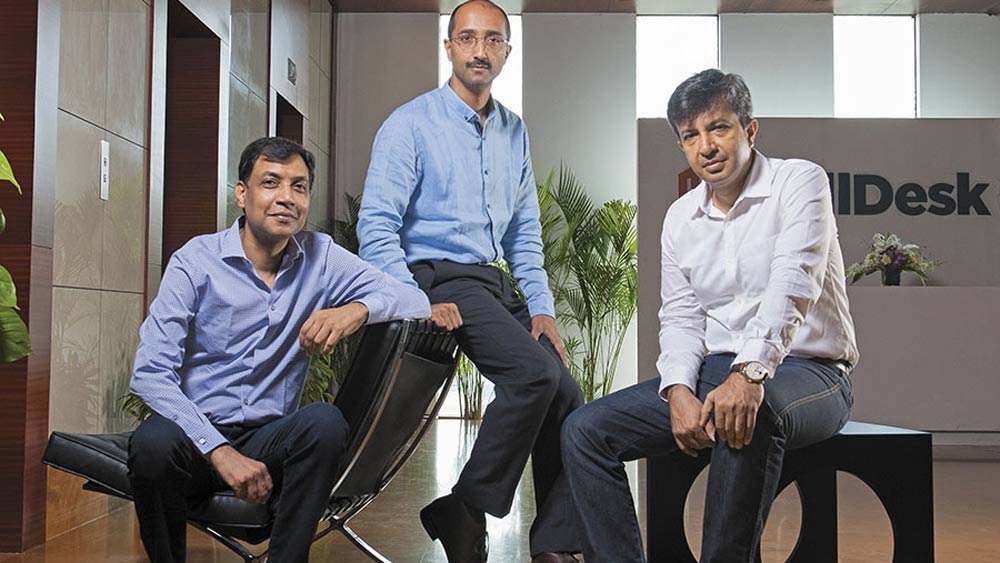 Billdesk, an online payment gateway co-founded by IIM Bangalore alumnus Karthik Ganapathy in 2000 along with his colleagues from Arthur Andersen, M.N. Srinivasu & Ajay Kaushal, has been acquired by PayU, Prosus' (Naspers) global fintech business for $4.7 Bn.
The deal is expected to earn the founder trio $0.5 Bn each in return for their joint stake of 31%. While this is PayU's 4th acquisition in India after CitrusPay, Wibmo and Paysense, it is of great strategic importance as PayU & BillDesk are said to have complementary businesses & jointly they are now expected to create a financial ecosystem that would be handling 4 Bn transactions annually.
---
upGrad appoints Ankit Khirwal as head of marketing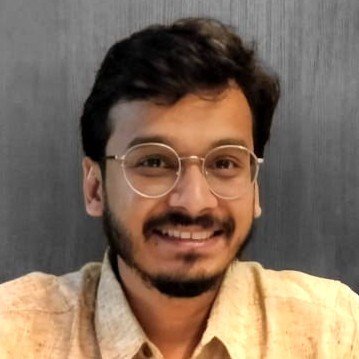 Ankit Khirwal, an alumnus of IIM Bangalore has been appointed as the Head of Marketing at upGrad.
Prior joining upGrad, Ankit was leading Marketing for Pepperfry where he was responsible for brand, content, customer acquisition, conversion & retention. Ankit had joined Pepperfry as Head of Financial Planning & Strategy & then moved on to become Business Head for the Home Category. After graduating from IIM Bangalore, he had started his corporate journey with the Royal Bank of Scotland.
Ankit is is a Chartered Accountant, BCom (Hons) graduate from Shri Ram College of Commerce & completed his MBA from IIM Bangalore.
---
Klub raises $20 million in seed funding
Ishita Verma, an alumnus of IIM Bangalore is co-founder & COO of Klub, a fintech platform that she started with Anurakt Jain. Launched in 2019, Klub raised $ 2Mn in Jan in a Pre-seed round & followed it by raising $20 Mn (INR ~150 Cr) in the recently concluded Seed round which saw participation from both existing & new investors.
Klub provides skin-in-the-game growth capital to entrepreneurs as revenue-based financing to high-affinity brands using financial innovation, community engagement and deep data-driven analytics.
Prior starting Klub, Ishita was VP- Finance & Operations at Snyder Group, worked as an investment banker with Unitus Capital and in Institutional Equities Sales at Kotak Securities. She was also a founding member at Outscal, talent accelerator & founder partner at Nova Growth Partners, an advisory platform for startups. Ishita is an Econ Grad from Lady Shri Ram College for Women & was part of PGP'08-'10, IIM Bangalore.
---
L&T MF appoints Sonal Gupta as Head of Research
Sonal Gupta, an alumnus of IIM Bangalore has been appointed as the Head of Equity Research for L&T Mutual Funds. He is expected to take charge of Sector strategy & would be leading the team on ESG, compliance and communication.
He is a veteran of Equity research with 15 years of experience working with PwC, Fidelity Investments & UBS. Prior to this appointment, he was serving as the Director, UBS.
Sonal Gupta is a Mechanical Engineer from Delhi College of Engineering & completed his MBA from IIM Bangalore in 2002.
---
Edtech startup BeyondSkool appoints Nimit Jaiswal as CEO
Nimit Jaiswal, an alumnus of IIMB is appointed BeyondSkool's Chief Growth Officer. BeyondSkool is an ed-tech platform that follows a 'Think & Create' pedagogy & focuses on an integrated curriculum of IQ, EQ & CQ.
Prior joining BeyondSkool, Nimit was working as a Founding Member & Head of Product & Marketing at Helppo.
---
Sunil Khaitan promoted to Head of Equity Capital Market
Sunil Khaitan, an alumnus of IIM Bangalore, MD & Head of Global Capital Markets (India) has been elevated to the position of Head of Equity Capital Markets, South-East Asia. He would be passing the baton of Global Capital Markets, India to recently hired, former Executive Director of Kotak Investment Banking, Mr Subhrajit Roy, an IIM Lucknow alumnus.
Sunil has over the years, gathered experience working with the best Investment banks. After graduation from IIM Bangalore, he started his journey in Capital Markets with Merrill Lynch & then moved to Mergers & Acquisitions division in Morgan Stanley. As the Director of ECM Syndicate at Deutsche Bank, he was leading the Hong Kong Office before joining Bank of America.
Sunil Khaitan is a BCom (Economics) graduate from St Xavier's College, Kolkata & completed his MBA from IIM Bangalore.
---
Humans love certainty so much, they are willing to pay extra for it by Prakash Sharma, PGPEM 2019
In an interesting article in Forbes India, Prakash shares his views on how we as consumers want things in 30 minutes or FREE. His thoughts compel one to look at things with a fresh pair of eyes giving the matter a completely new perspective.
Uncannily, the moment we started walking on two feet, running was the next logical step for the human species. It is our natural instinct to be obsessed with the "how far and how quick" of things.
Indian consumers were treated to something similar in recent weeks, with the news of Dunzo's unimaginable promise of a 19-minute delivery. Good choice. Ten minutes was too much to promise, twenty minutes is too long. A lot of the conversation around Dunzo's ad was about Sunny Deol as an endorser, rejoicing the end of the drudgery of tareekh pe tareekh. It was amusing, it was celebratory. At its heel, came the news of Grofers' promise of ultra-fast 10 minute deliveries. This news, though, was not taken too well.
From the 1800s, runners had been fiercely chasing the elusive four minutes for a mile. It was an impossible feat. The limit of human athleticism was set. Until on May 6, 1954, Roger Bannister defied all odds and conventional wisdom to crack the first ever one mile run in less than 4 minutes. What happened next shocked the world. In 46 days, another runner broke Bannister's record. Within a year, three more joined the elite runners club. Four minutes was no longer a boundary for humans. We were on our way, looking for a new one.
---
IIMB AND INDIAN BANK INK MOU TO PROVIDE DEBT CAPITAL FOR START-UPS
NSRCEL, the entrepreneurship centre of excellence at Indian Institute of Management Bangalore, has signed an agreement with Indian Bank aimed at facilitating funding for identified startups under Indian Bank's 'Ind Spring Board' scheme. The funding will help these start-ups meet their working capital requirements for growth.
A Memorandum of Understanding (MoU) was signed between Professor Rishikesha T Krishnan, Director of IIM Bangalore, Padmaja Chunduru, MD & CEO, Indian Bank, and K.S. Sudhakar Rao, General Manager (MSME), Indian Bank.