Snippets
Sangeet Paul Choudary shortlisted for the Thinkers50 Distinguished Achievement Award for Strategy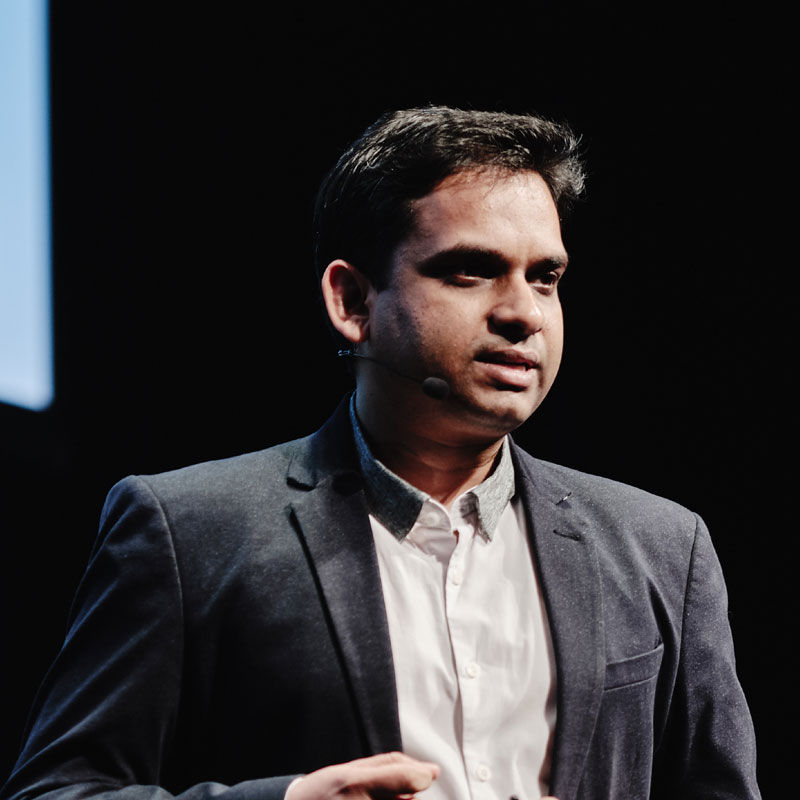 Sangeet Paul Choudary, PGP 2006, has been shortlisted for the 2021 Thinkers50 Distinguished Achievement Award for Strategy. Previous winners include W Chan Kim & Renee Mauborgne, Richard D'Aveni, and Rita McGrath.
Thinkers50 is the world's most reliable resource for identifying, ranking, and sharing the leading management ideas of our age. Every two years shortlists for the Thinkers50 Distinguished Achievement Awards are announced. The shortlists identify eight thinkers in each of the award categories who have made an exceptional contribution over the last two years.
Many Congratulations from the entire alumni community. We are very proud of your achievements.
Please click here to know more..
---
DAA Awardee Raja Rajamannar named as #4 most influential CMO by Forbes
We feel very happy to announce that DAA Awardee Mr. Raja Rajamannar(PGP 1985) on making the Forbes World's Most Influential CMOs list!
The candidates were drawn from more than 500 CMOs and brands from across a wide range of Forbes lists and external lists such as the World Federation of Advertisers and the Brand Finance Global 500.
---
Alum venture Kristal.AI awarded WealthTech 2021 by The Economic Times
Kristal.AI founded by Asheesh Chanda, PGP 2002, has been awarded as the WealthTech 2021 by The Economic Times BFSI Innovation & Awards Summit.
Many congratulations to Asheesh and the entire Kristal Team.
---
D2C online startup Flatheads raises $1M in pre-Series A from We Founder Circle, Dexter Angels, others
Flatheads co-founded by Ganesh Balakrishnan, PGP 2008, has raised $1 million in pre-series A round led by startup investment platform We Founder Circle and angel network Dexter Angels. The company to utiliSe funds in international expansion and product differentiation in the market.
Flatheads designs all-day wear casual sneakers for the discerning urban audience launched with a vision to create versatile sneakers suited for the Indian urban lifestyle. It claims to be the first Indian brand to introduce bamboo fibre shoes that are uniquely suited for the Indian tropical climate.
---
How these IIMB grads are automating the service desk for 500M employees across the globe with their SaaS startup
US and India-based startup Rezolve AI aims to disrupt the IT support market by improving employee servicing experience and satisfaction through its automated query resolution software.
Started in 2017 by IIM Bangalore alumni(PGP 1999 Batch) – Saurabh Kumar, Manish Sharma (Chief Business Officer), and Udaya Reddy (CTO, Head of Product and Engineering), US and India-based Rezolve AI is an AI-led, automated employee service desk. The startup aims to disrupt the IT support market by improving employee servicing experience and satisfaction through its automated query resolution software.
Keen to plunge into entrepreneurship and having gained an understanding of the challenges of the service desk, the trio concluded that the service desk industry needed to be disrupted, and they decided to start Rezolve AI.
---
Taraltec Reactor now a permanent exhibit at Deutsches Museum, Germany
India's National Startup Award winner Taraltec Reactor was chosen as a permanent exhibit at the world's largest museum showcasing masterpieces of science & technology – The prestigious Deutsches Museum in Nuremberg Germany. It's been recognised as an engineering masterpiece for social impact using a pathbreaking technology of the future. Deutsches Museum is the world's largest science and technology museum.
Founded by Anjan Mukerjee, PGP 1989, in 2017, Taraltec solutions is working in the water treatmenet/ disinfection area.
Mr. Mukherjee has designed the Taraltec Disinfection Reactor which is a palm-sized device that can be installed in a borewell hand pump. It then kills the microbes in the water and helps eliminate waterborne diseases.
Many congratulations.
---
YourDOST nominated at the ET Startup Awards 2021
YouDOST co-founded by Puneet Manuja, PGP 2014, has been nominated in the ET Startup Awards 2021 by The Economic Times as part of the Social Enterprise category.
The award recognises the startup that best embodies the double bottom line model that combines profits and the public good.
Many congratulations to Team YourDOST.
---
BRICS ECONOMIC RESEARCH AWARD FOR RAHUL SINGH
Rahul Singh, an alumnus of the Ph.D. programme at IIMB, has been awarded the BRICS Economic Research Award 2021 from India EXIM Bank for his dissertation titled, 'Essays in International Trade in Post Liberalization India'. The award recognizes advanced doctoral research in economics that is of contemporary relevance to the member nations of BRICS. The award, sponsored by India EXIM Bank, comprises a citation, medal, and prize money of INR 1.5 million.