In memoriam: Tribute to Prof. A K Rao from Ramesh Venkateswaran, PGP 1980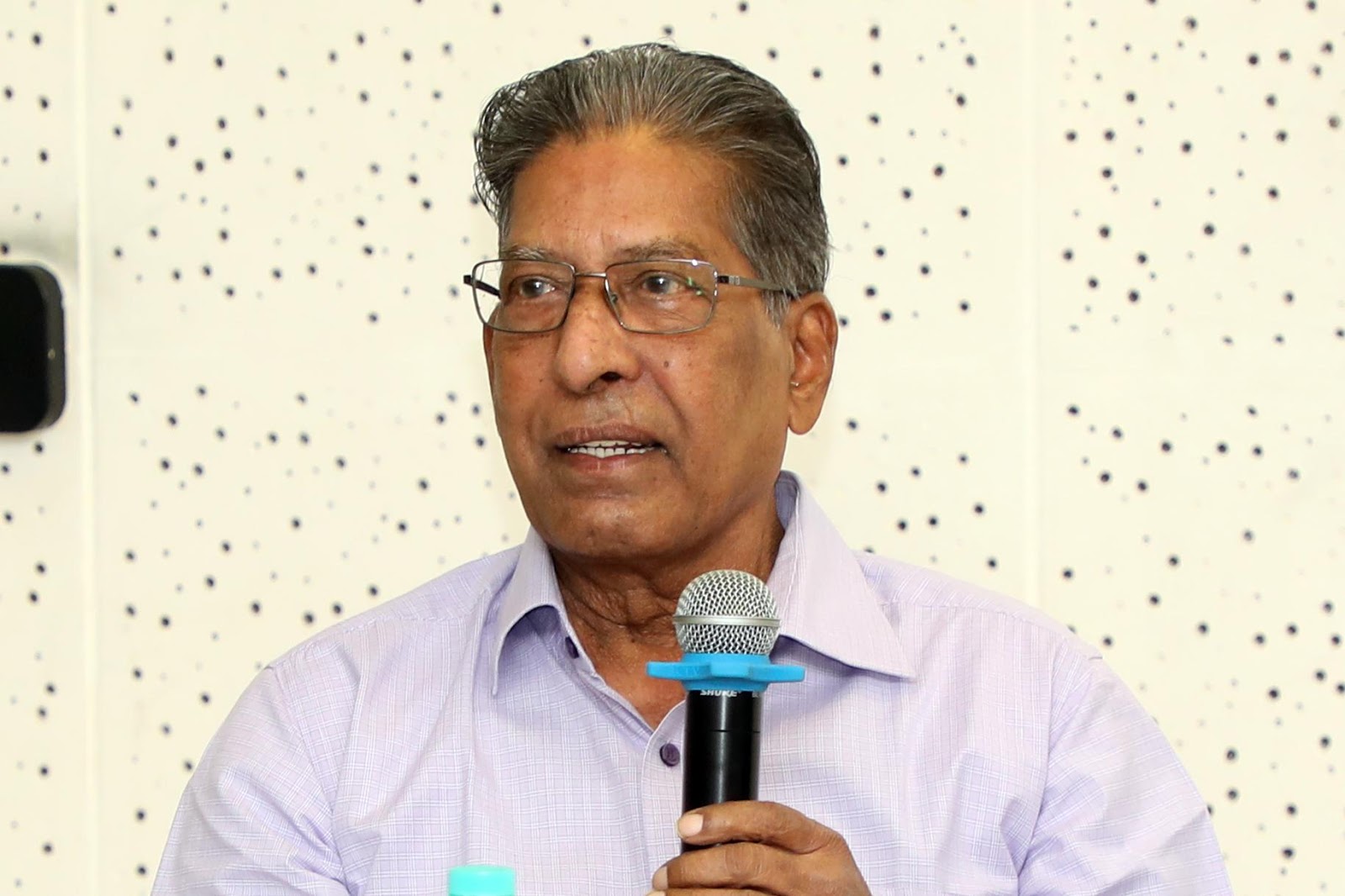 Prof A K Rao passed away on the morning of 1st feb 2020. He suffered a hemorrhage and passed out. His brother, a cardiologist, who was visiting him tried to revive him administering CPR but with no avail. His funeral was held on the 5th Feb at Secunderabad. He was a beloved teacher and a wonderful person. May his soul rest in peace.
As the news of Prof A K Rao's demise sinks in I pass through 3 emotions – shock, sad and smile!
I was shocked to hear that he had passed away so suddenly because it was only a month ago I spoke to him and he was his usual cheerful friendly self. Sad that we have lost a truly good human being and for many of us a wonderful friend and well-wisher. And I smile thinking of our association of over 40 years and the great times we have had together.
Yes my association with Prof A K Rao started in 1978 when I joined the PGP program at IIMB and went on to become a wonderful friendship with him, his lovely wife Ammulu who adored him ( but then who didn't adore him ) and many of his peers who were my teachers.
We were fortunate to have been amongst the early batches of IIMB. We had the Quanti RAO Trinity of Profs. M R Rao, A K Rao, and Subba Rao along with the inimitable Raja Herlekar. We at IIMB prided ourselves in having the best Quanti group amongst the IIMs and other leading institutions. The stalwarts of our time included Vatsala Nagarajan, MNV Nair, Thiru, Gopal Valecha, SK Roy, the Raos, SG Lele, Prasanna Chandra, Indira Rajaraman, Prakash Apte ( then a rookie prof who had built up quite a reputation ) amongst many others. As I think back over the last 40 years I see that with all these people our relationship went beyond that of a pupil-teacher or mentor-mentee. We were all treated as equals and had many hours of chats and discussions in the corridors, in the tea shop or below the banyan tree in the old campus and the discussions invariably went beyond the course subject and syllabus.
AK was a class unto himself. A great teacher and more importantly a wonderful human being – no one who came into contact with him even for a brief moment could miss that. He was passionate about his subject and teaching- he actually added so much life to a somewhat drab subject like OR. His famous Cake Mix ( pronounced KAK by him !! ) was legendary. He would teach it as though he were telling a story. The classic image of Prof AK Rao we would all have is of him being covered with chalk powder all over his arms ( he invariably wore half sleeved shirts ), shirt and trousers ( remember this was well before the whiteboard days ).
I would have long chats with him in his room in the early 1990s when I came in as a guest faculty. Our friendship developed when I would drop into his room and catch up not just with him but also Profs Apte, Lele and Kalyani Gandhi. They used to sit on the first floor A Block I think. This friendship then went beyond the institute boundary.
Our friendship strengthened when Prof Rao went to the Dharmasthala Management School ( SDMIMD ) and took over as Director from Prof. Malathi Bolar. He roped me in as a visiting faculty On almost every visit we would end up chatting and going for a quick drink in a nearby joint. On many evenings I would go over to his house for dinner with the family.
We kept in touch over the years. Fortunately, I had a point of contact with him annually – I would call him up on his birthday and have a chat. He would enquire about everyone in my family without exception. We would discuss his passion for making the famous Avakkai Pickle and that I would come for my share when it was ready. Even a month ago when I called him he was in his usual good spirits with no sign of being unwell. In fact, Mrs. Rao said that even the day before he passed away he had gone to his institute – he never tired of interaction with students and research scholars.
Yes, we will miss his childlike enthusiasm, amazing warmth and his genuine interest in people.
I am fortunate to be your student sir and privileged to be your friend.
RIP Dr. Arza K Rao.
Alums about Prof AK Rao:
Some of his ingenious included solving a queuing problem at the Tirupati temple, make sure to see the split level ramp in front of the sanctum sanctorum, which was one of the recommendations of Prof AK Rao, made as part of my technical paper on " Hassle-free darshan and security of Tirumala temple" presented to TTD in 2010. Being a queuing theory specialist, he derived mathematically the maximum number of devotees who can avail darshan of the lord on any given day without being jostled, taking into consideration various constraints tangible and intangible. A great teacher and an unassuming genius – Bhanu Reddy.
He used to solve a 100 plus LP problem to relax and that too using pen and paper..He was such a fun guy to be with..so full of life and positive – Randhir
Late Prof A K Rao, difficult to imagine his passing away even though such is the inevitability of life. Om Shanti – Vivel
He was a great teacher-friendly and very warm. People from the late 80s and 90s would remember him. May his soul rest in peace. My heartfelt condolences to his family and friends. – Kamal Jain